Freshmen or Transfer Students
Academics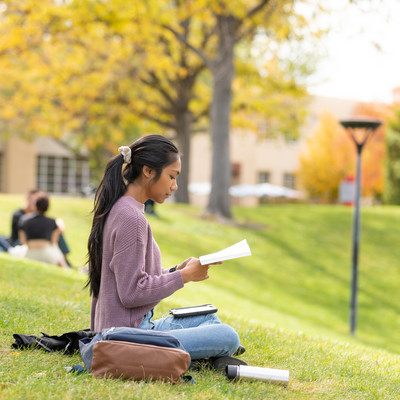 The University of New Mexico (UNM) is a serious, top-tier USA Research University. Founded in 1889 with over 215 Academic Programs at every level (from Bachelor programs to earning your PhD). UNM's resources compete with famous universities around the world. Here you will find a beautiful campus with the best laboratories, professors, athletic facilities and residence halls. UNM is accessible too. As a Public University, with financial support from the State of New Mexico, UNM is able to keep tuition costs low—for International Students too.  
The University of New Mexico has nearly 100 undergraduate majors to choose from. As the largest institution from the state, we attract many of the region's top academics. From the arts to sciences, business and education, if there's a program you're interested in studying, you'll likely find it at The University of New Mexico. 
Rankings & Statistics
#67 Top 100 Best Places to Live in the USA
 (Livability, 2019)
STEM OPT Programs 
Interested in working in the US after graduating? With an approved application for Optional Practical Training (OPT), students can work in their field after graduation. UNM's Office of International Student & Scholar Services (ISSS) works with UNM international students to complete & submit their OPT applications and to make the transition from student to career, smooth. While all students are eligible to work for one year after graduation, the following majors can stay three years after graduation while employed.  
Stem Programs Available at The University of New Mexico
Archeology

 

Architecture- (masters level only) 

Astrophysics

 

Biochemistry

 

Biology

 

Biomedical Sciences

 

Computer Science

 

Construction Management

 

Digital Media- (associate level only)

 

Earth and Planetary Sciences

 

Environmental Sciences

 

Information Systems and Assurance

 

Information Technology

 

Medical Laboratory Sciences- graduate level only

 

Nanoscience and Microsystems

 

Pharmaceutical Sciences

 

Physics

 

Statistics

 

Sustainability Studies

 

Water Resources

 

 

Engineering:

 




Biomedical

 

Chemical

 

Electrical

 

Construction

 

Engineering- doctoral level only

 

Hazardous Waste Engineering

 

Manufacturing Engineering

 

Nuclear Engineering

 

Optical Science and Engineering

 

Systems Engineering