English Proficiency Requirements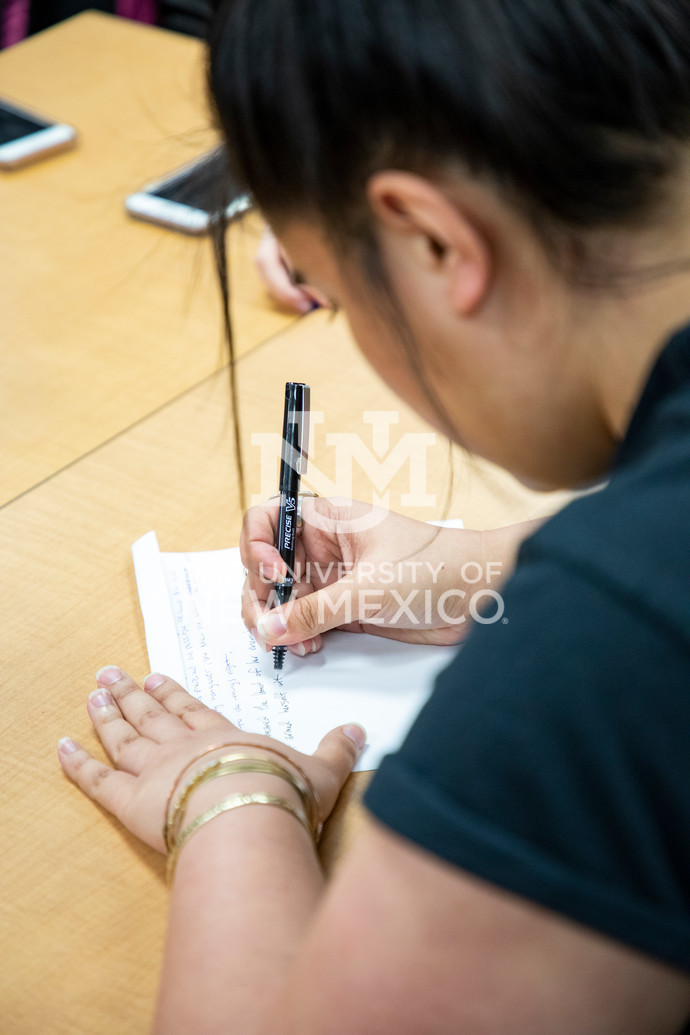 The table below outlines the minimum score required for Graduate & Undergraduate applicants with instructions for score submission based on the English proficiency test taken. 
 

Test

 

Undergraduate 

Graduate 

How To Submit

Duolingo English Test

95

105

Send score to UNM through the Duolingo website

IELTS

6.0

6.5

TOEFL

68

79

Through ETS - our code is 4845

SAT Reading/Writing

500

n/a

Through The College Board

Pearson Test of English (PTE)

47

53

Cambridge Test (CAE/CPE)

 C2

 C1

Upload your results page here
Exceptions to the English Proficiency Test Requirements
Completion of four years of US high school with a 2.5 GPA or better.
ACT English score of 19 or better (test not REQUIRED for admission).
SAT Evidence-Based Reading/Writing (post-March 2016) score of 500 or SAT Verbal score (pre-March 2016) of 480 or better (test not REQUIRED for admission).
1 year of full-time study (minimum 24 credit hours) at a regionally-accredited US college or university with a 3.0 GPA or higher.
Completion of two semesters of freshman English composition (English 110 and 120 equivalent) with a grade of C or higher at a regionally- accredited U.S. college or university.  (These courses must be completed on an A-F grade scale.)
Bachelor's degree from a regionally-accredited US college or university or a recognized institution in English-Speaking Canada, the United Kingdom, South Africa, Australia, or New Zealand.
Attendance in the Center for English Language and American Culture (CELAC)program at UNM with successful completion of full-time studies in the Academic Bridge level of English instruction (2.5 GPA or better) and good standing.
If you are from one of the following English Speaking Countries.