Student Life
A Lobo is a Leader
Lobo is the Spanish word for Wolf.  It is also UNM's mascot. We are the UNM Lobos. We run in a pack. 
It is exciting, amazing and life-changing to become an International Student.  Only the most adventurous & brave people decide to study at a university in a foreign country.  If you decide to have your university experience abroad, you will join the historic ranks of many of the world's leading people. We believe that living in New Mexico is an excellent choice to grow as a student and as an individual. 
As a Lobo at UNM, you will not be alone. There are over 450 Student clubs & organizations for you to join. The Global Education Office is the center for all 1,500 International Students and supports all UNM students with their International concerns.
An Active, Thriving Campus
CENTER FOR THE ARTS
Catch a touring Broadway show at the state's premier arts venue, right on campus. Or take in a student theater or dance production.
GALLERIES
Tour UNM's art galleries. We have three on campus, including the world-renowned Tamarind Institute. Never heard of it? Look it up.
SUB THEATER
A semester pass gets you 14 movies for 15 dollars. All blockbuster hits. All in our comfy, large-screen theater.
MUSEUMS
We have six museums right on campus. Featuring everything from meteorites from all over the universe to art from all over the world.
LOUIE'S LOUNGE & THE CELLAR
Pool tables. Ping Pong. Karaoke. Foosball. X-box. Stop in. Chill out. Good fun for little or no cost! So, what do you feel like doing?
ARTS & CRAFTS STUDIO
$12 gets you jewelry-making, ceramics, kilns, tools, pottery wheels and random workshops all-year round. 
Get Outside
It is fun to get outside and get your physical health in shape. Skiing and hiking. Golfing and rafting. Right outside your house in Albuquerque. Rock climbing, or riding a bicycle? Morning, noon and into the night, if you like. Hot air ballooning.
You decide when, we can tell you where. With over 310 days of sunshine, the only things around here that will keep you from getting out and immersing yourself in open-air adventures are the limits you set. New Mexico offers great Hiking, Biking, and Skiing/Snowboarding.
Adventures in Albuquerque
Albuquerque, New Mexico boasts historic buildings and monuments, beautiful sunsets and scenery, and a small but lively downtown area. You will never run out of things to do or new places to explore!
Along with the budding film industry and International Balloon Fiesta, Albuquerque beckons travelers year-round with over 300 days of sunshine and extraordinary views. Here you will find a talented workforce, a business-friendly environment and a multicultural community rooted in history.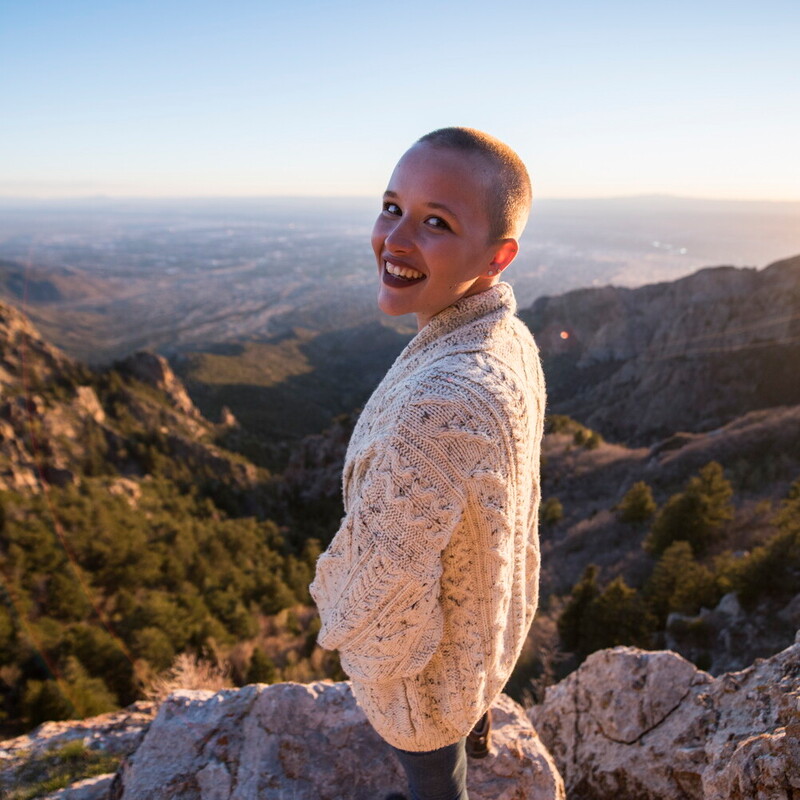 POINTS OF INTEREST
Sandia Mountains and Sandia Peak Tramway – Elevation 10,679 ft. Hiking trails and dazzling views galore! Enjoy skiing these beautiful peaks in the winter.
Historic Albuquerque Old Town– Full of attractions like galleries, museums, restaurants, and shops.
Rio Grande Valley State Park– Enjoy various outdoors activities along the fifth largest river in North America.
MUSEUMS

ABQ BioPark - Attractions include a zoo, an aquarium, botanical gardens, Tingley Beach, and more!
Unser Racing Museum - Take a journey through time and learn about how racing technologies have changed throughout the years.
ABQ Museum of Art and History - Explore permanent and traveling exhibitions influenced by the American Southwest culture and style.
Petroglyph National Monument - One of the largest petroglyph sites in North America. 
National Museum of Nuclear Science and History -An intriguing place to learn the story and history of the Atomic Age, from early research of nuclear development to today's uses of nuclear technology.